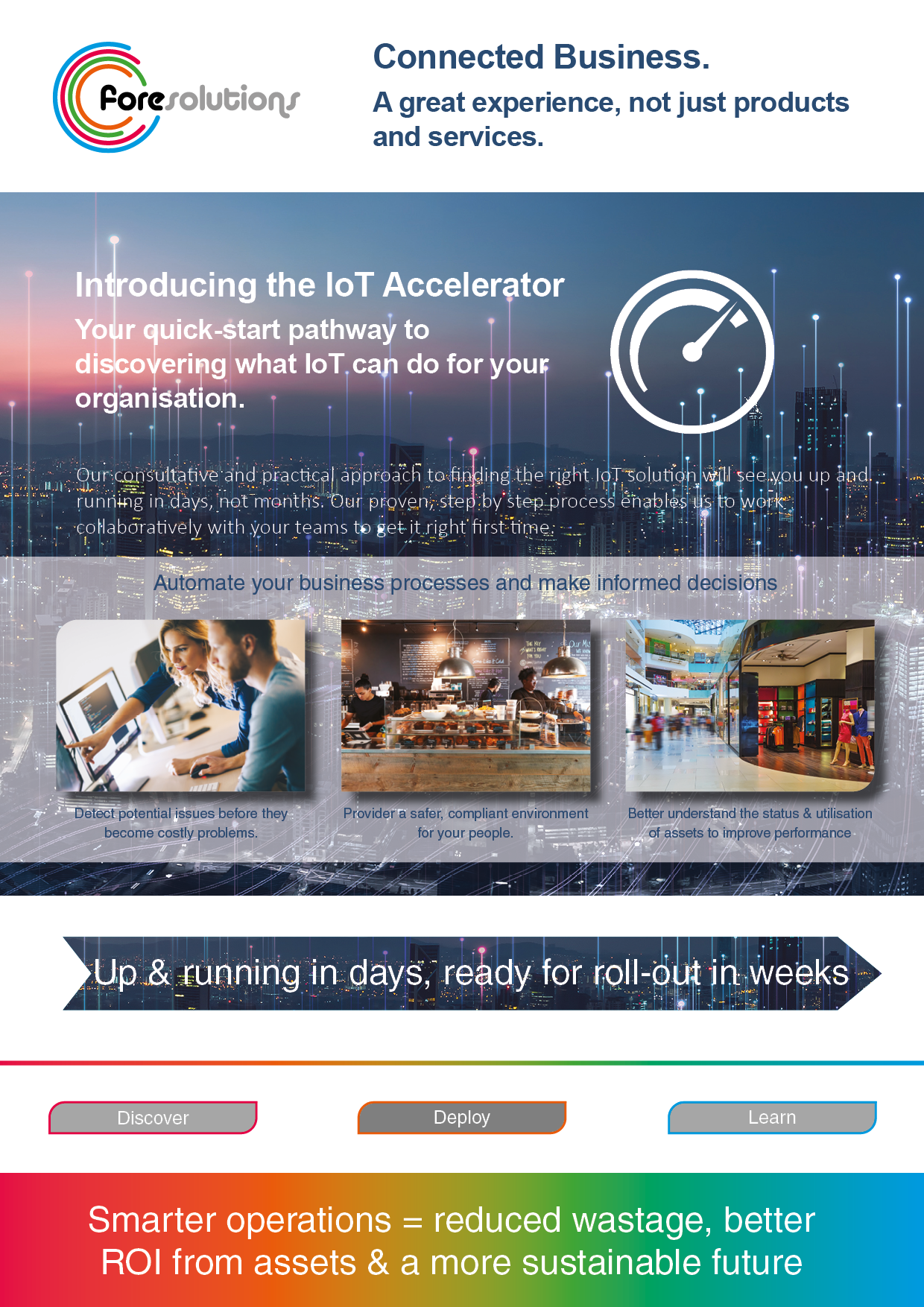 Download our IoT Accelerator Guide
Your fast-start pathway to establish how IoT could work within your business.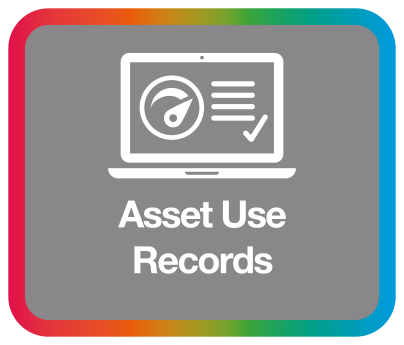 Asset Management & Utilisation
Use real-time data to better predict maintenance schedules and extend equipment lifespan. Track your assets to optimise operations.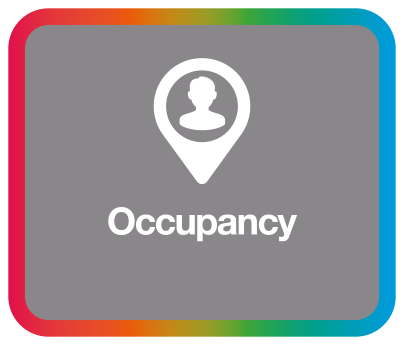 Occupancy Optimisation & People Tracking
Benchmarks say spaces often don't exceed 50% utilisation, but are still heated, cooled, lit, cleaned = wasted energy.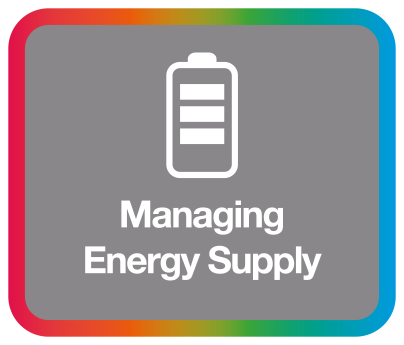 Building Utilities Consumption Reduction
Power can account for almost half of a typical building's cost. Use sensors and monitors to indicate when temperature is not at optimum level and save energy.